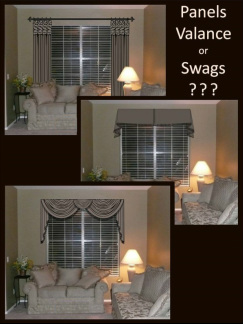 Digital designs on a photo of your room can help eliminate the "fear of the unknown" when ordering custom treatments.
I will create several design options that are overlaid onto a photo of your room, so you can visualize what each design will look like before you make your final selection.

Digital designs can be used to determine styles, shapes, trims, colors, proportion, etc.

Below are a few more examples.
---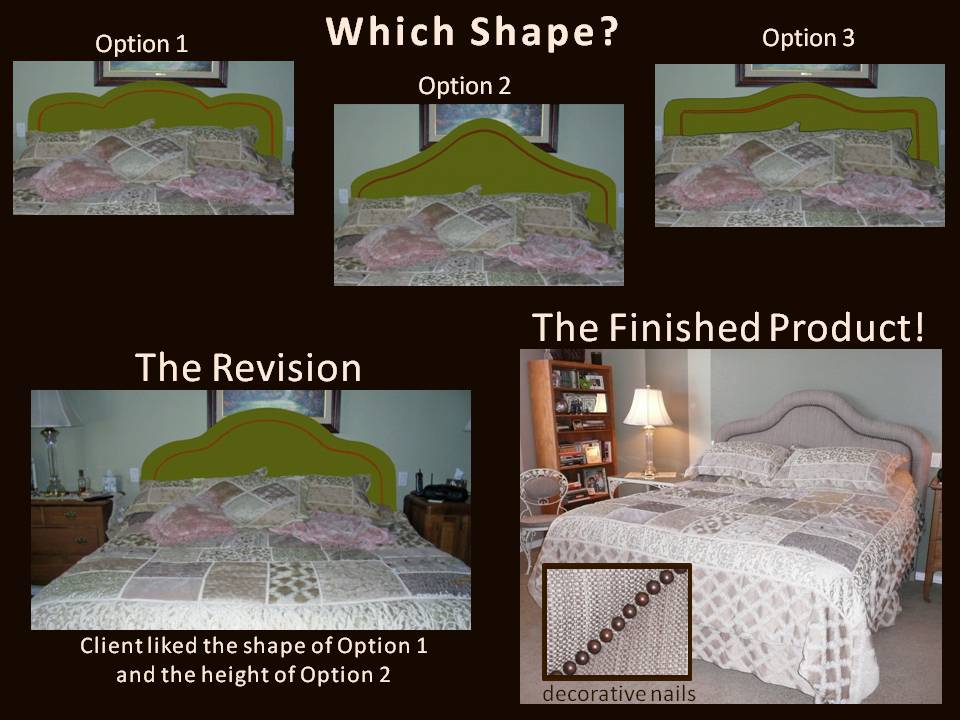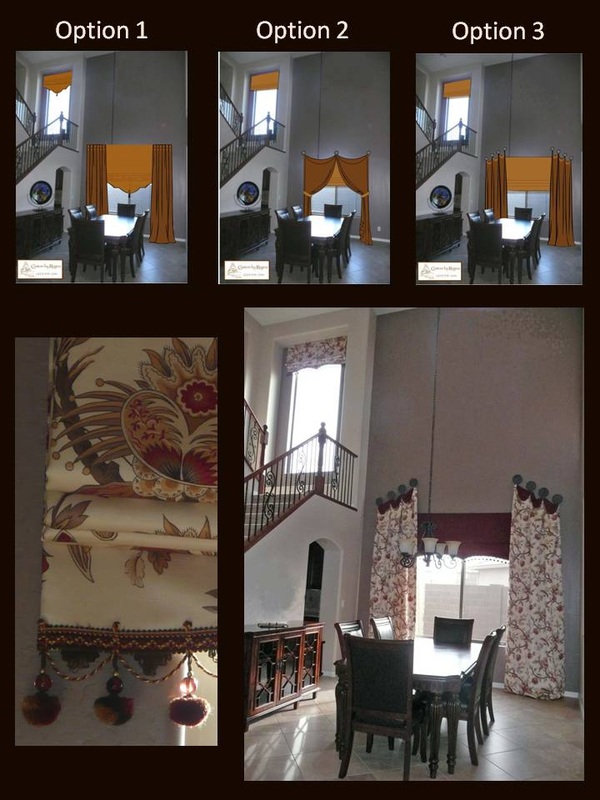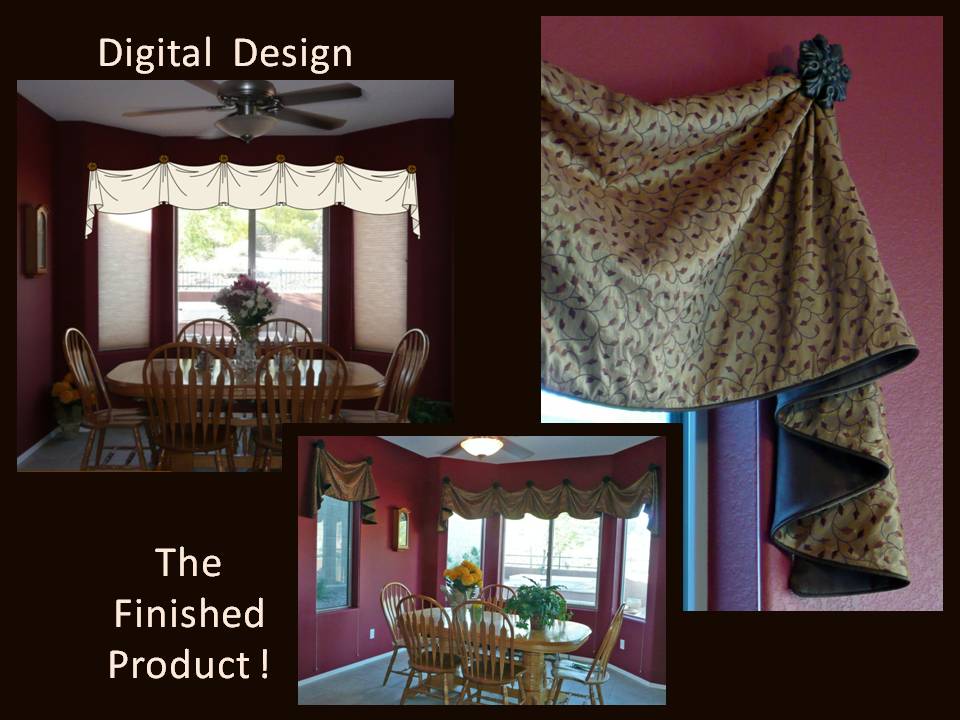 Call to schedule a FREE consultation
(623) 551 - 2141